Temples and Shrines in Yamanashi Japan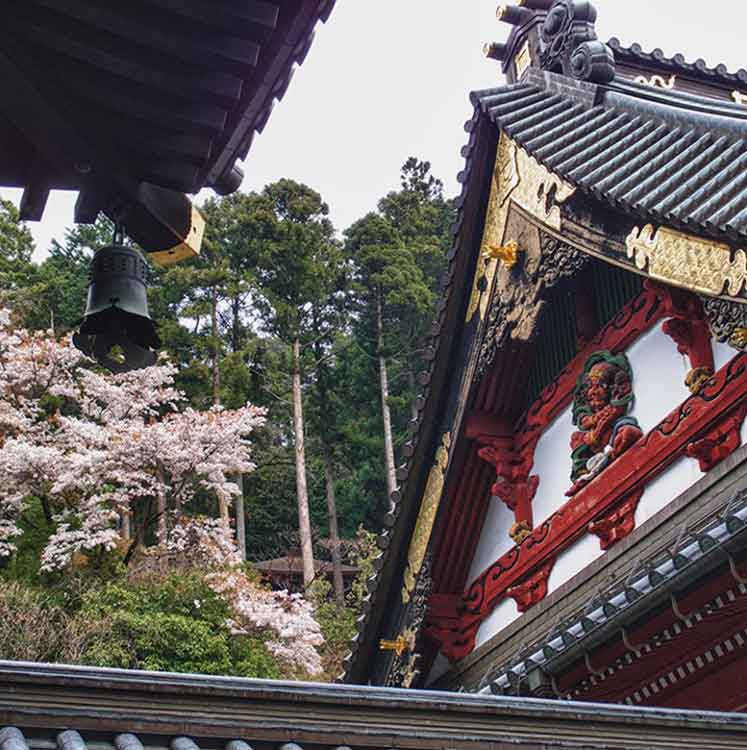 About a few of the Temples and Shrines we visit
Our convienant location in Kofu Yamanashi is only 90 minutes from Tokyo - and is easy accessed by train or bus!
We usually visit various temples and shrines during most of our tours in Japan and they can vary from large temple complexes to small hidden forest shrines.

A few of the temples and shrines in the Kofu Yamanashi:
Takeda Shrine::
Takeda Shingen was a famous 16th century military general of Kai Provence and was a preeminent daimyo in feudal Japan with exceptional military prestige in the late stage of the Sengoku Period. He ruled much of the Kofu Valley area and has numerous Temples and Shrines dedicated to him.
Kai Zenkoji Temple: Takeda Shingen is claimed as the founder of this Jodo sect temple in 1558. The temple is modeled after the famed temple of the same name in Nagano. A huge entrance gate, a vast bell and the imposing pagoda can all be seen.
Kofu Castle: Situated in a hilly park area known as Maizurujo Koen Kofu Castle was constructed in 1583 on the orders of Tokugawa Ieyasu, one of the most important figures in Japanese history, and the founder of the Tokugawa dynasty. Kofu Castle became the most fortified castle in the Kanto area after Edo Castle, in what is now Tokyo.
Kuongi Temple:
A major Buddhist temple in Yamanashi Japan. Founded by Nichiren in 1281 it is today the head temple of Nichiren Shu. Locally it is referred to as the Minobu-san Temple, after the mountain upon which it is built. It is famous for its 287 steps of stone stairs known locally as "the steps of enlightenment", which are climbed by chanting pilgrims regularly each year. The golden dragon painted on the black ceiling of the main temple is a notable feature usually pointed out by monks at the temple as the dragon has five toes, making it a Japanese dragon. The blossoming of thousands of cherry trees, including the hundred-year-old weeping cherry tree in the garden, also makes this temple a popular tourist destination. Over 1.5 million people visit the temple annually.
Behind the temple proper is a cable car which goes up to the top of the mountain. We can ride the cable car to the top to see the forested temple buildings, as well as amazing views of the Fuji river valley below, the Minami Alps and Mt. Fuji.

We recommend you contact us for further detailed information on the temples and shrines we visit for each tour.

Please contact us for a sample itinerary of all the temples and shrines we visit in Japan

For more information about Yamanashi, our Japan tours, meals, accommodation and things to do in Japan:
Please check out our "About Our Tours" page.
Have Questions?
contact us now